Digital Signage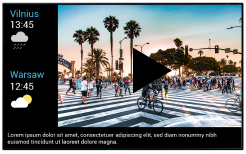 What is it?
This is TV display used to show all kinds of information for your customers like adverts, photos, videos, maps, and other useful information that can be easily connected through a media server that you get with this option.
How does it work?
Pick a suitable TV > Get a media server > create basic layout > ENJOY
Optional customization: If you prefer a different layout, we can make it come true!
Interactive kiosks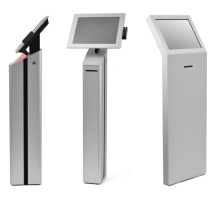 What is it?
This is an interactive kiosk with a touch screen display that is used for showing all kinds of information through your choice of layout or website. Options that can be added for this solution: Payment by card machine, Bar code or QR code scanner, NET printer.
How does it work?
Pick a suitable design > choose additional options > Get it installed