Hey! AKIS Technologies here. We know how stressful the situation out there can be for Your business... So we would like to offer few simple solutions for the ever so changing queues. From big to small queues, from big enterprises to small businesses – we know we can help You out!
In this article You will find few of the solutions that would improve Your current queues that we designed for contactless and safe environment.
OH... And don't forget that we also offer a wide variety of solutions despite few of these mentioned, from information kiosks and digital signage to truck flow control and parking guidance systems. So if there is any project that You were thinking of for a long time – AKIS Technologies is always here.
First Solution to Help You Optimize Queue Management
Cheap contactless system with a possibility to add countless additional amazing features? YES! We present Qmicro – a simple queue management system, which is perfect for one line queues, but can also be customized to become a multi-level complex system that fits businesses of any size.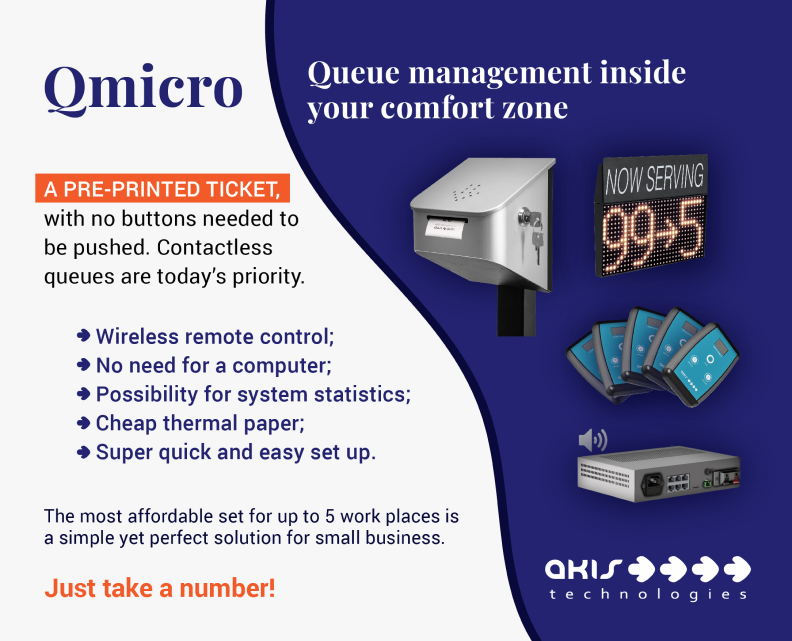 What are the additional features?
We always try to offer a tailored solution just for You, because no one likes to be put as "one size fits all". But here is the simplified Qmicro version, which shows the basic purchase level and then other upgrade possibilities: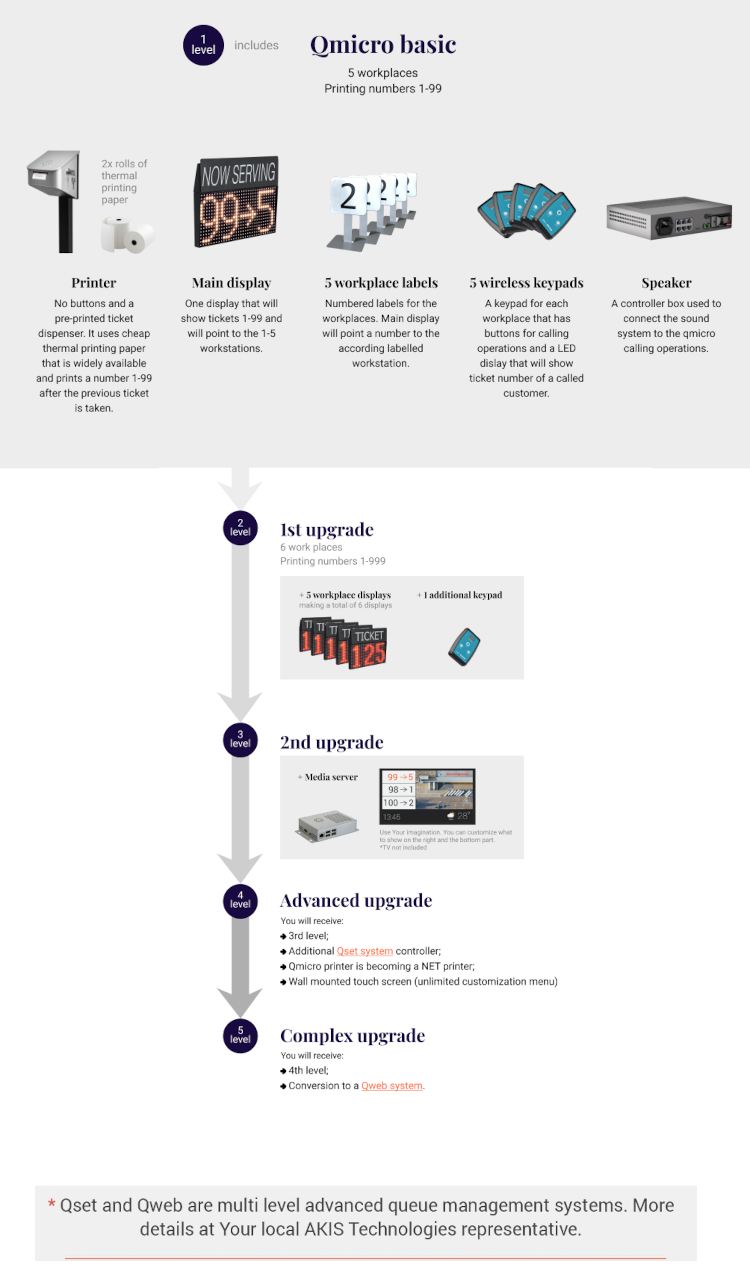 Second Solution – Online Reservations
Are You thinking about having an online reservation system or maybe You already have one but want to ugprade it? Great! We have a lot of experience in this field, so You can be sure that we can offer a professional solution for Your unique online reservation system needs. How does it work? It can't be more simple! Sign up > Pick a category (location) in which You want to register > Select a service > Pick a time slot > Confirm. After that is done the database will automatically synchronize in between and Your queue operators will instantly get the latest information.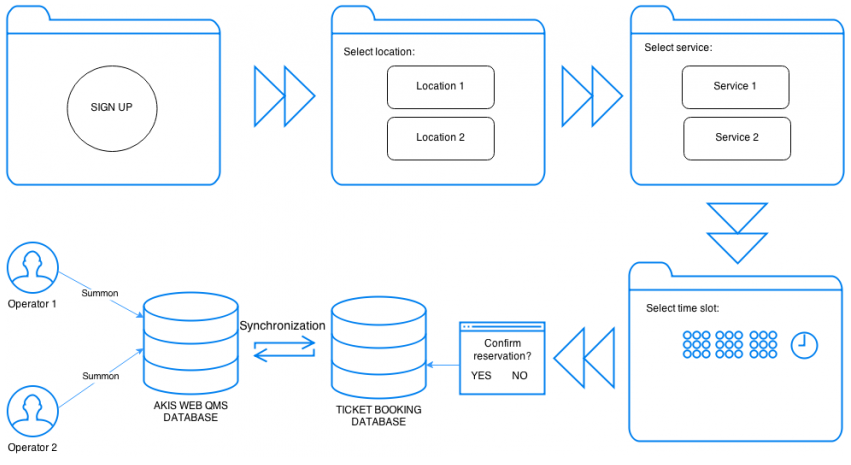 Searching for something totally different?
We understand. We don't like to put ourselves or your business in a frame. Offering everyone a tailored solution has always been our main goal. Feel free to contact us by describing your problem and we will make sure it will be taken care of.
AKIS Technologies – GET ORGANIZED