2022-07-15
Lemona
Lemona is an electronic component, tools and material shop as well as a smart solution provider for homes and businesses. The company is a leader in the Baltic region.
The Challenge
Lemona did not have a queuing system, which resulted in excessive waiting times and poor crowd control on-site. Customer satisfaction was the primary issue, as even if the actual service time was short, extended waiting periods at times detracted from the whole experience. One of the Lemona requirements was integrating media into the queue management system. The critical aspect was that advertisements should be able to show the same picture on all screens at the same time. During a particularly hectic shopping season, the new system could assist the workers. When the clients' turn comes, they would be directed to one of the available desks.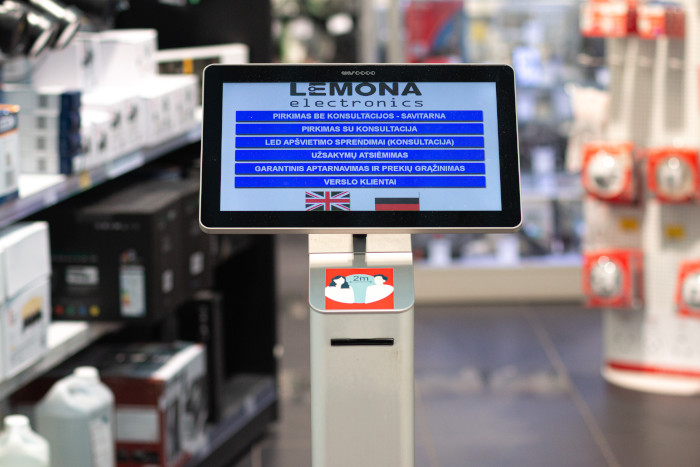 The Solution
Actionable numbers are critical in customer service and the more precise and relevant they are, the better. AKIS Technologies helps Lemona to meet its metric needs by allowing them to track client volumes, queue lengths, waiting and service times, and more during peak hours. . Lemona uses this data to organize their shifts in a more efficient manner, ensuring speedy turnarounds during their peak hours with a larger workforce. Lemona staff considers waiting time to be the essential KPI. In their case, standard orders are frequently served in less than two minutes. Furthermore, monitoring waiting time allows them to learn more about the level of service being offered.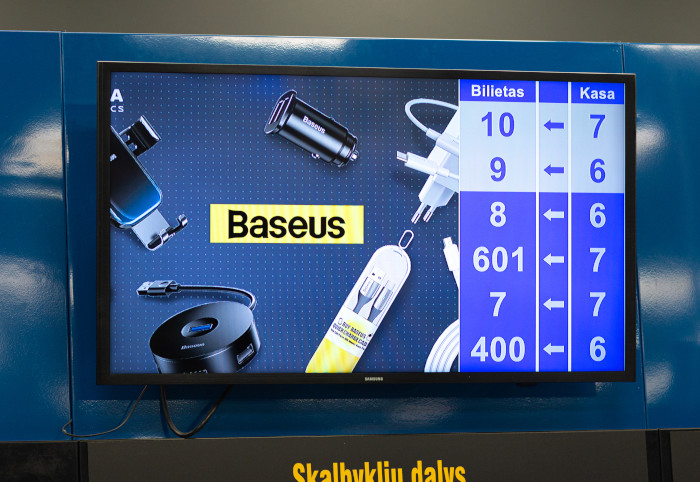 The Result
Today, the Lemona store has two TV screens with enabled media possibilities, displays, and the customer experience is significantly more enjoyable. A recent Lemona team comment reports: "We have been using AKIS Technologies services for more than a year. Lemona is focused on the modern and technologically curious customer, so the AKIS technologies solutions that were offered fit perfectly with our concept. The system helps us manage flows in the store in a more productive manner, using flow management screens for communicating with customers (sales videos, promotions). We plan to use a wider range of services in the future as well".