2022-04-12
SEB Bank
SEB is a leading Nordic financial services group. They play an active role in developing societies in which the bank operates by building strong customer relationships. SEB offers financial advice and a wide range of financial services in the Nordic and Baltic countries.
The Challenge
Customer service is a crucial component of the banking industry. Long lines can reduce customer satisfaction and lead to the loss of a client. Being customer-focused, SEB bank prioritizes providing a great customer experience. The SEB bank wanted to change their customers' waiting habits and had an idea to integrate the SMS system into the queue management system solution. The biggest challenge was that the bank had strict security requirements, and our queue system had to meet these specifications.
The Solution
SEB bank wanted the best solution for their clients. The bank queue management system should manage customer flows and be adapted for bank clients. The AKIS team integrated an SMS system into the queue management. Now, the customer receives a queue ticket, but they can also receive a paper ticket or get a short message about queue status on their phones. The queue SMS system has a notification system-customers can get a notification announcing how many minutes are left before their queue number is called.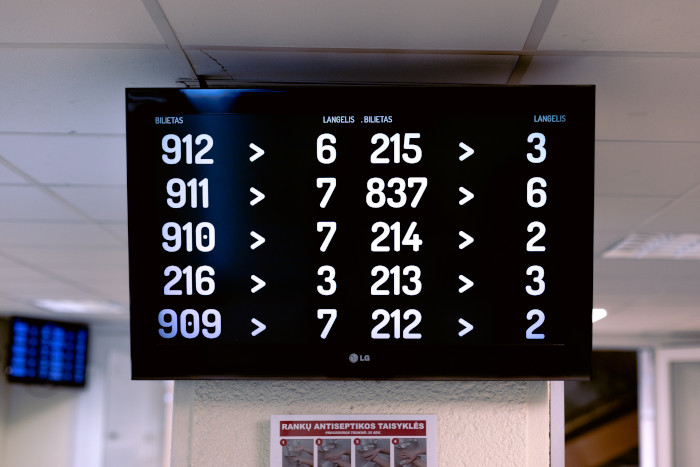 The Result
The goal of this project was to design and deliver the best possible client experience. From the customer's perspective, the system informs customers of their estimated wait time so they can relax in the waiting room. In addition, the AKIS Technologies system enables the bank to actively manage workflow and wait times, resulting in better service and reduced overall waiting times.